Inside the Garden, 2018
Smack Mellon, Brooklyn, NY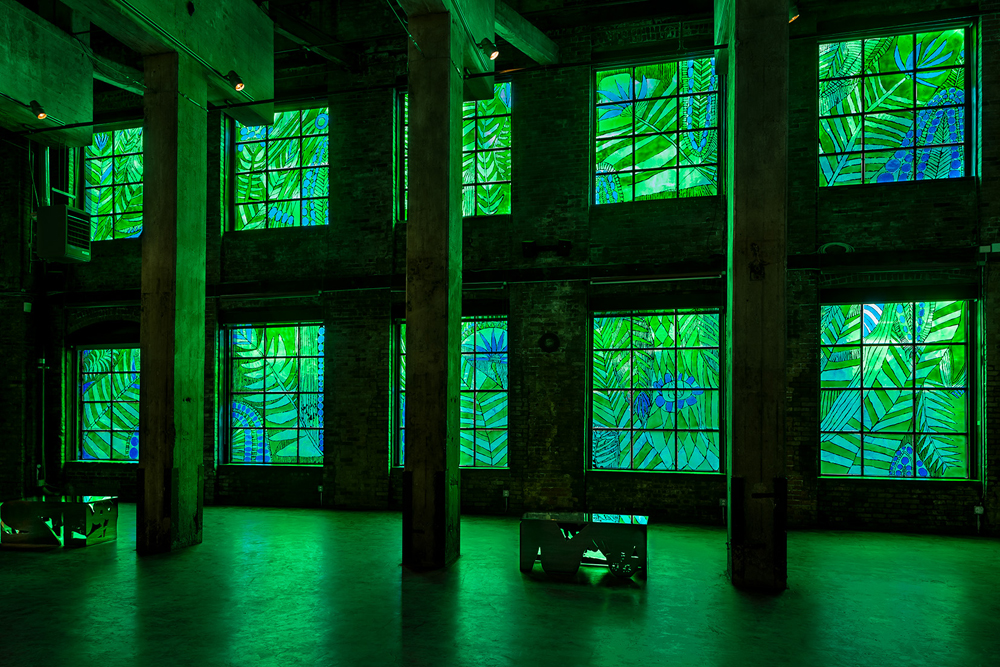 Link to Exhibition

Summer Wheat's exhibition Inside the Garden transforms Smack Mellon's main gallery into an interior garden space that serves as a respite from the harsh realities of the outside world. Inspired by the gardens of ancient civilizations and cultures, Wheat's art environment elicits contemplation and a feeling of solace. Light filters through the botanic imagery of her window installation, creating an ethereal stained glass effect. During these troubling times, Wheat's exhibition becomes a hopeful rumination on the garden as a symbol of our connection to nature and its role in generating and nourishing life.