Full Circle, 2017
Henry Art Gallery, Seattle, WA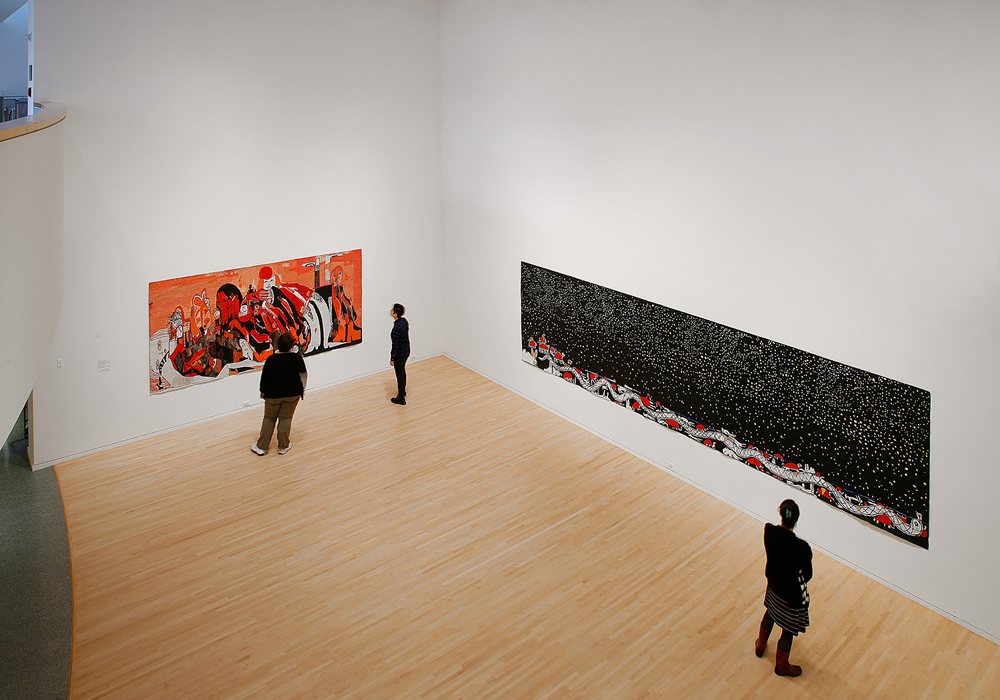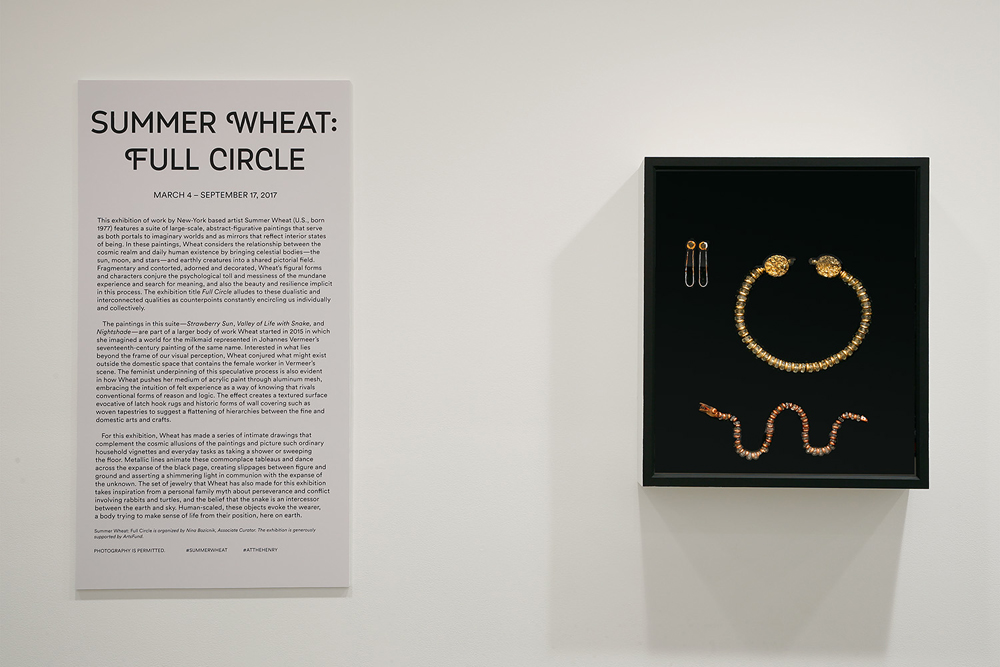 Link to Exhibition

Summer Wheat's exhibition Full Circle features a suite of large-scale abstract-figurative paintings that serve as both portals to imaginary worlds and as mirrors that reflect interior states of being. In the paintings for this suite—Nightshade, Strawberry Sun, and Valley of Life with Snake—Wheat brings celestial bodies and earthly creatures into a shared pictorial field to consider the relationship between the cosmic realm and human existence. Fragmentary and contorted, adorned and decorated, Wheat's figural forms and characters conjure the psychological toll and messiness of the mundane experience and search for meaning, and also the beauty and resilience implicit in this process. The title Full Circle alludes to these dualistic qualities as counterpoints constantly encircling us individually and collectively.

Wheat made these paintings by pushing her medium of acrylic paint through aluminum mesh, embracing the intuition of felt experience as a way of knowing that rivals conventional forms of reason and logic. The effect creates a textured surface evocative of latch hook rugs and historic forms of wall covering such as woven tapestries to suggest a flattening of hierarchies between the fine and domestic arts and crafts.

A series of intimate drawings, made especially for this exhibition, complement the cosmic allusions of the paintings and picture ordinary household vignettes and everyday tasks. Metallic lines dance across the black page, creating slippages between figure and ground and asserting a shimmering light in communion with the expanse of the unknown. Artist-made jewelry, also conceived for this exhibition, takes inspiration from a personal family myth, and the belief that the snake is an intercessor between the earth and sky.